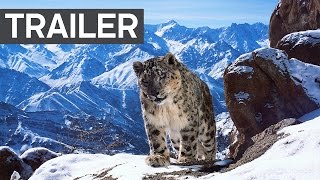 Planet Earth II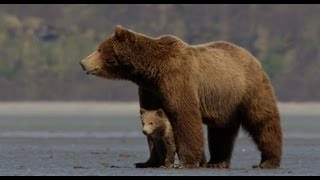 DisneyNature Bears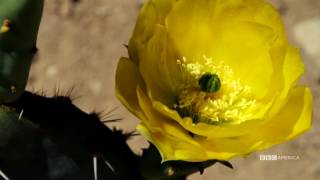 BBC Wild West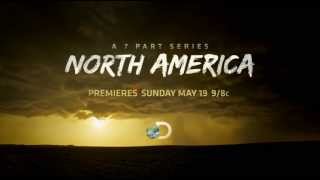 Discovery Channel: North America
Planet Earth II

10 years ago Planet Earth changed our view of the world. Now we take you closer than ever before. This is life in all its wonder. This is Planet Earth II. A decade ago, the landmark television series Planet Earth redefined natural history filmmaking, giving us the ultimate portrait of life on Earth. Planet Earth II, narrated by Sir David Attenborough, will reveal our planet from a completely new perspective, using significant advances in both filming technology and our understanding of the natural world. And if you are not excited enough already it features an original score by legendary composer Hans Zimmer. A BBC Studios Natural History Unit production, co-produced with BBC America, ZDF, Tencent and France Télévisions.

DisneyNature Bears

In an epic story of breathtaking scale, Disneynature's upcoming True Life Adventure "Bears" showcases a year in the life of a bear family as two impressionable young cubs are taught life's most important lessons. Set against a majestic Alaskan backdrop teeming with life, their journey begins as winter comes to an end and the bears emerge from hibernation to face the bitter cold. The world outside is exciting—but risky—as the cubs' playful descent down the mountain carries with it a looming threat of avalanches. As the season changes from spring to summer, the brown bears must work hard to find food—ultimately feasting at a plentiful salmon run—while staying safe from rival male bears and predators, including an ever-present wolf pack. "Bears" captures the fast-moving action and suspense of life in one of the planet's last great wildernesses—Alaska!

BBC Wild West

Canyonlands, high country and sprawling shores take center-stage in BBC AMERICA's Wild West. Explore this fascinating area of North America in the networks three-part natural history program. Wild West premieres Saturday, August 19 at 9/8c. Welcome to America's Wild West. A picturesque land with a litany of characters including the shrewd coyote, the feisty hummingbird, the mighty blue whale and the spirited mustang. The documentary explores this fascinating area of the continent, revealing how three radically different worlds were formed, the forces that shape them today and how life has found brave and enterprising ways to survive. Discover the gritty, tough deserts, the cool grand mountains and the dynamic and changeable coasts. Home to a vibrant cast of tricksters, pioneers and outlaws, the series also finds out how people have survived in this harsh environment over the years. Beginning with the examination of Native American cave art, the documentary moves through the ghost towns of past pioneers and on to today – where the land is used for both business and pleasure. Produced by BBC Studios, Executive Produced by Emmy ® -winner, Michael Gunton (Planet Earth II, Life), with Patrick Morris (Galapagos, Wild Africa) serving as Series Producer, Wild West will shine a light on the landscapes, wildlife and people of this vibrant world in new and compelling ways.

Discovery Channel: North America

The Nature Conservancy is excited to partner with The Discovery Channel for the launch of North America premiering May 19 at 9|8 c. North America takes viewers on a journey through a vast continent to reveal amazing contrasts from the frigid Yukon Territory to the lush forests of Belize, viewers will be transported without ever leaving home during this seven-part series. North America will focus on the intimate stories of the animals and plant life struggling to survive amidst the changing seasons set against a rapidly evolving landscape.