 Convergence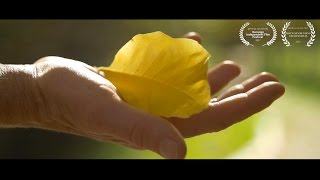 Epic Montana Seasons: Fall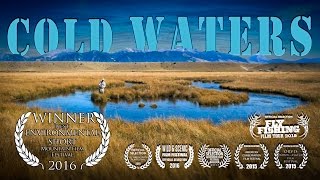 Cold Waters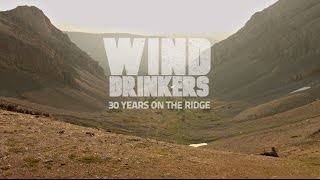 Windrinkers: 30 Years of the Bridger Ridge Run Avalanche Engineers Printing For Less Promo Video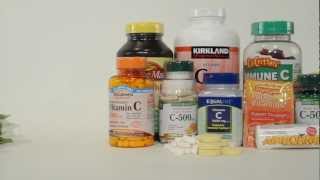 Vitamin Conspira-C The Power to Print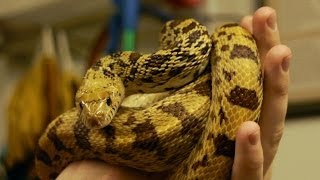 The Venom Trail
Convergence

CONVERGENCE, the exceptional new offering from Conservation Hawks, has been touring the country with the 2017 Fly Fishing Film Tour. Now the film, which features Hilary Hutcheson, Travis Swartz (aka Hank Patterson), Els Van Woert, Simon Perkins, and Perk Perkins, is opening eyes and touching hearts on Vimeo as well. If you love to fish, and if you care about wild places and healthy landscapes, then CONVERGENCE is an absolute must-see. Take a few minutes and experience the northern Rockies with Hilary, Travis, Els, Simon and Perk. Then, when you're done, be sure to stop by ColdWaters.org.

Epic Montana Seasons: Fall

What drives a world-class endurance athlete? A desire to test the extreme limits of physical ability, to be sure. But for some, there's something more in play - pushing the body in order to protect the mind. Film by Universal Vision - http://www.universalvisioninc.com/ Directed by Nic Davis Music: "Hard Times" by Griz

Cold Waters

At the end of the 2014 fishing season, five respected fly fishermen – Craig Mathews of Blue Ribbon Flies, Yvon Chouinard of Patagonia, Steve Hemkens of Orvis, Tim Romano of Angling Trade and Todd Tanner of Conservation Hawks – came together to fish for wild trout and share their thoughts on angling and climate change. COLD WATERS was shot in Montana in October, 2014. It celebrates the joy and passion of fly fishing, and educates anglers on the threat we face from global warming. The film, which is a collaboration between Conservation Hawks and the cinematic team at Conservation Media, focuses on our responsibility to protect cold, clean waters and healthy landscapes, and to stand up for future generations of Americans. Because climate change is the single largest threat to our future, COLD WATERS was made with unprecedented support from the fly fishing industry. We'd like to thank the following iconic brands, businesses and organizations for their support: Patagonia, Orvis, Scientific Anglers, Costa, Winston, Sage, RIO, Redington, Abel, AFFTA, National Wildlife Federation, Trout Unlimited, TroutHunter, Linehan Outfitting Co., Sweetwater Travel Co., World Cast Anglers, Emerald Water Anglers, Hatch Magazine, The Lodge at Palisades Creek, Angling Trade Magazine, Blue Ribbon Flies

Windrinkers: 30 Years of the Bridger Ridge Run

Last August, for the 30th time, a diverse group of runners tested themselves over 20 miles on the exposed spine of the Bridger Mountains outside of Bozeman, Montana. This beautiful short film follows ten of those runners and all the drama, misery, courage and heart that unfolds along the way. Film by Eric Bendick/Grizzly Creek Films: grizzlycreekfilms.com.

Avalanche Engineers

AVALANCHE ENGINEERS is the story of two scientists who delve deep into the mysteries of the snowpack to find out how a snowflake becomes an avalanche. Filmed in Bozeman, Montana, this mini-doc takes you on a journey from the micro intricacies of snowflake structure to the massive mountainsides where this force of nature reigns. Produced By: Abby Kent Featuring David Walters and Tony Lebaron. Music by Grant Mason: soundcloud.com/masonic-sounds For more info about the Montana State University Subzero Lab: coe.montana.edu/ce/subzero/ For more info about the MFA in Science and Natural History Filmmaking at Montana State University: sfp.montana.edu/sciencenaturefilm/

Printing For Less Promo Video

Produced By: Kings Road Media

Vitamin Conspira-C

Do you take vitamin C when you get sick? Well, now you don't have to! Filmmaker Christina Choate urges you to skip the pill and eat plants instead. In her quest to find the truth about vitamin C, she introduces the man responsible for popularizing vitamin C supplements, retraces the history of scurvy, explains the vitamin's evolution, biochemistry and richest sources. With wit and humor, she de-bunks popular myths and takes a stand against the quick-fix health industry. PRODUCER: Christina Choate

The Power to Print

The Power to Print explores the popular technology of 3D printing and takes you along with filmmaker Brett Kuxhausen as he tries to print one of the most provocative and talked about creations of 3D printing: a plastic gun. Produced by: Brett Kuxhausen

The Venom Trail

The Venom Trail explores the path venom takes through a body and how the same chemicals are used to make medicine to combat the symptoms. Produced by: Steve Spence.